---
Going for Gold
Counting down to 7th May
00
Days
12
Hours
42
Minutes
39
Seconds
Sponsor a walker
Click the purple button on the right to SPONSOR A WALKER online. Go to the MY SPONSORSHIP page to find out who's sponsored you online. We're sorry that this is harder to use and more disjointed than in previous years. We've had to make some unplanned changes to the website to get around a few problems. We're planning a major update to give you a much better experience in 2017.
Travel to the K2B start
The A591 is still closed to private cars at Dunmail Raise. Therefore, if you plan to travel to the start by car, the recommended route is via the M6 to junction 40, and then the A66 towards Keswick. Your support car driver will need to return by the same route.
New k2b route
The new K2B start is at Naddle Bridge, close to Castlerigg Stone Circle. The route south of Elterwater now follows the cycleway from the Eltermere Inn down to Coniston village.
Tweet to @k2bwalk
south lakes lettings

@southlakeslets
RT @k2bwalk: Only 12 hours until #k2b2016 @TheBayOfficial @NWEMlive @ChooseCumbria

7 mins ago
Emma Broadbent

@EBActiveCumbria
Best of luck to everyone doing @k2bwalk a great event which has raised lots of £££ for charities over the years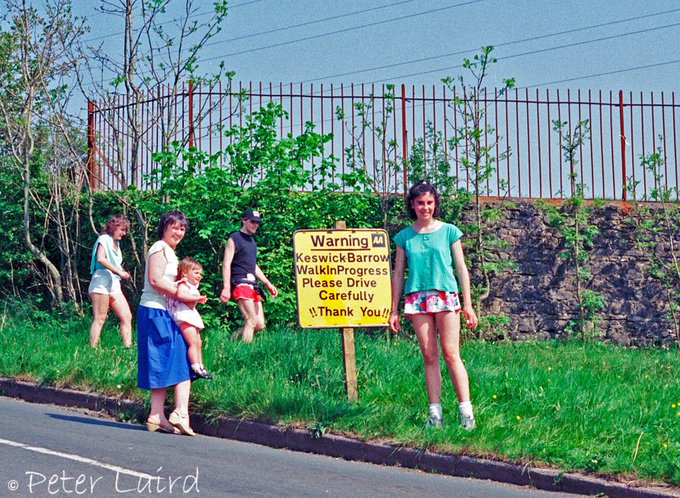 10 mins ago
Keswick 2 Barrow

@k2bwalk
RT @CCLG_UK: Good luck to all of our #TeamJake walkers in tomorrow's @k2bwalk @JakeLuke30
14 mins ago